Our Vision
To provide cutting-edge Physiotherapy and Pilates in the comfort of your own home or workplace. Laura's dedication to continued professional development guarantees that she will provide the most up to date treatments and rehabilitation techniques. PREP Physio believes in adapting to your lifestyle needs and ensuring Physiotherapy or Pilates adapts to your lifestyle not the other way around.
Our Philosophy
PREP Physio is committed to providing high quality outpatient Physio or Pilates sessions in the comfort of your home or office taking the hassle out of travel.
We believe in saving you time and developing programs and setting goals that fit with your busy lifestyle. We believe in encouraging lifelong exercise for mental and physical wellbeing. No matter how busy your life is we can work with you to achieve your goals. Whether this is a long-term or short-term goal Laura will work with you to set a time frame to get you pain free and moving better.
Our Mission
We are committed as primary healthcare professionals to help our clients resume or kickstart their health, fitness, and well-being goal.
High Quality
Laura is educated to a master's level and has worked within Scottish Golf, the Institute of Sport, Scottish Rugby Union and has over 10+ years in private practice. You are in safe hands. Whatever your goals might be we want to help you achieve them
Patient Care
PREP Physiotherapy will use a hands-on treatment approach however exercise will always remain at the forefront on all rehabilitation programs. At PREP Physio you will be given a home exercise program so speed up your recovery this enables you to become an active participant in your recovery and future physical health.
Professional Service
Laura has over 10 years of clinical experience and a passion for helping our community stay active.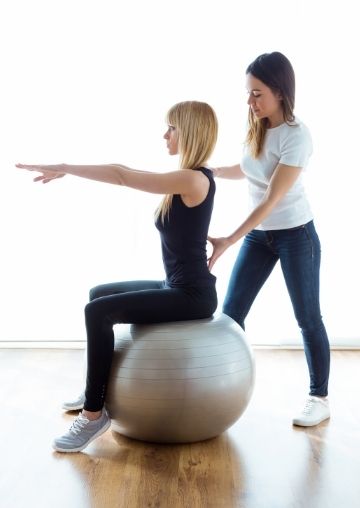 Meet the Team
Laura Bhreathnach – Managing Director and Senior Physiotherapist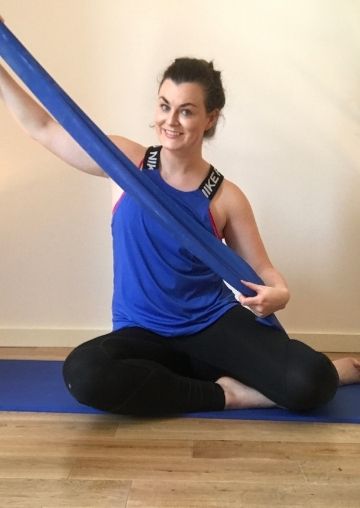 Laura is the Principal Physiotherapist here at PREP Physiotherapy. She has a wealth of experience in private practice and sport in the UK andIreland. Laura qualified with a BSc in Physiotherapy in 2010 from the Robert Gordon University in Scotland. Since qualifying Laura completed 3 years of rotations within the NHS in Scotland. After leaving the NHS Laura worked extensively across a variety of elite sporting specialities in Scotland, ranging from Scottish Rugby, Scottish Golf and the Scottish Institute of Sport.
Since returning to Ireland Laura further developed her skills in sport working with Gaelic football, hurling and Irish touch rugby teams to name a few. Laura also continued her passion to work with Golfers in Ireland and has been teaching Pilates for Golfers across a variety of settings.
Laura always strives to deliver cutting edge treatments and up to date research to this end she completed a MSc in Advanced Physiotherapy and a Diploma in Spinal Studies in UCD in 2020. She completed her thesis on Greater Trochanteric Pain Syndrome and continues to carry out continued professional development. Laura also has trained in Acupuncture, McKenzie method, APPI Pilates to name a few.
Laura has a keen interest in treating complex biomechanical issues and motor control patterns involving the lower back, ground and lower limb. She believes in looking for a long-term solution to a problem rather than only treating your symptoms. Preventative rehabilitation is at the forefront of her clinical reasoning processes, adapting an in-depth holistic approach to treatment and rehabilitation.
Special interests
Low back pain
Biomechanical imbalances
Groin pain
Hip pain
Knee injuries
Pre/postnatal rehabilitation
Golf performance
Pilates
Post-operative rehabilitation
Shoulder injuries
Chronic pain