Sports Massage
PREP provides massage services in clinic out of our Ballsbridge location. When it comes to hands on treatment who better to trust with your body than an expert in manual therapy, such as a Sports Massage Therapist. At PREP we understand the importance of understanding how the body moves and how tightness can impede function and performance and in turn cause pain.
PREP Massage therapy is carried out by our qualified massage therapist. This is a clinical massage with an tailored treatment plan and assessment carried out based upon your needs. At PREP we aim to help you understand the underlying contributing factors associated with muscle tension and in turn provide a long-term solution to your tightness. 
---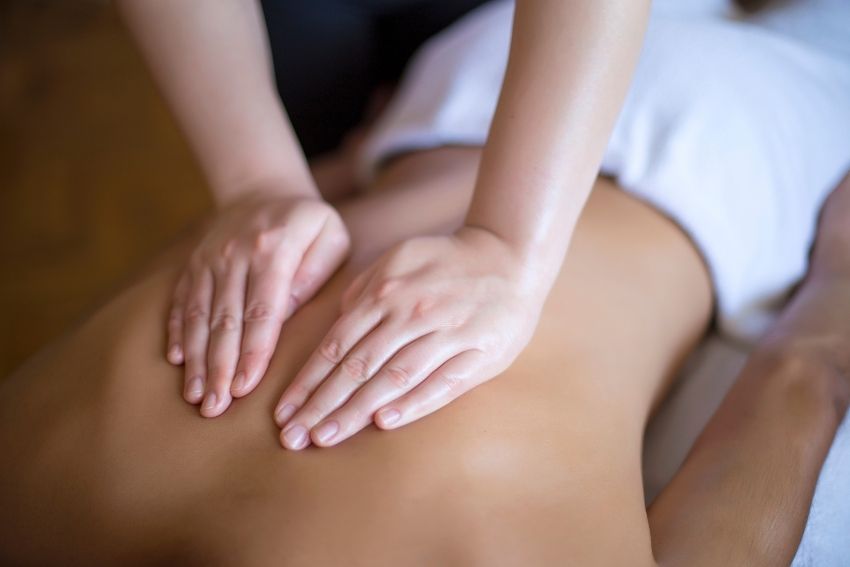 What Can Massage Do To Help Me?
Injury Rehabilitation:
If muscle soreness, tension, or discomfort is effecting your ability to train, move or just get a good night sleep, Sports massage can help. Our experienced Sports Massage therapist work closely with our Physiotherapy service to ensure a speedy and effective rehabilitation journey. Our therapists will work with you to restore mobility, improve flexibility, and promote proper alignment. We're here to support your comeback stronger than ever! However if further assessment is needed Physiotherapy is at hand to help facilitate your rehabilitation.
Maximize Performance:
Our skilled therapists are trained to optimize your performance. Sports massage uses targeted techniques and deep muscle manipulation to enhance your flexibility, range of motion, and overall muscle function. Unleash your true potential and achieve new personal bests!
Injury Prevention:
Our Sports Massage sessions are designed to identify and address potential problem areas before they become injuries. This is achieved by reducing muscle tightness and stress held in certain overworked muscles, also highlighting muscles that are underworking. This tailored approach aim to keep you moving or working pain free for longer.
Accelerate Recovery:
Bounce back faster than ever before! Sports massage can help expedite the recovery process. This is done through reducing muscle soreness, inflammation, tension and fatigue as your body rapidly recovers, allowing you to get back to what you love doing sooner and feeling better.
Personalized Care:
We understand that everyone is unique. That's why our therapists carry out an assessment to ensure we can tailor each session to your specific goals, concerns, and preferences. Whether you need deep tissue therapy, trigger point release, or relaxation techniques, we've got you covered. Please let us know during the session if you would prefer more or less pressure. It needs to work for you.
Mind-Body Harmony:
Our Sports Massage doesn't just target your muscles. It is important to slow down and take time to look after your body and sport massage can help relax your mind. Massage can have positive effect on stress reduction, mental focus, and a profound sense of well-being that comes from therapeutic touch.
Types of Massage Therapies on offer
Myofascial release
Pre event and post event massage
Strapping
Cupping
Deep tissue massage